Fnatic's CS:GO team right now might be the best team in the world: after replacing Pronax with Dennis the squad seems to be stronger than ever. JW's AWP skills are on point, Olofmeister is a powerhouse overall and good old Flusha is (in my humble opinion) the best player in the world right now. Reason enough to take a closer look at their configs and gaming mice used! The fun part is: even though Fnatic just released their own gaming mice and keyboards ("Fnatic Gear"), their CS:GO players still stick with the gaming mice they've been using before – mostly SteelSeries or Zowie!  Quick info: eDPI = "Effective DPI". This basically is the DPI multiplied by the in-game sensitivity.
Olofmeister: Mouse and Config
Olofmeister remains Fnatic's rifler / entry fragger and occasional AWPer. Hailing from Sweden, Olof still prefers to use the SteelSeries Rival with the lowest mouse sensitivity on his team.

| Mouse | DPI | eDPI | In-Game Sensitivity | Windows Sensitivity | Zoom Sensitivity |
| --- | --- | --- | --- | --- | --- |
| SteelSeries Rival | 450 | 765 | 1.7 | 6 | 1.1 |
Flusha: Mouse and Config
Flusha is the current in-game leader and one of the most consistent performers in the current pro scene. Who am I kidding, he might just be the best player in the world right now. With all these VAC-accusations floating around, looking at Flusha's mouse and config might be interesting:

| Mouse | DPI | eDPI | In-Game Sensitivity | Windows Sensitivity | Zoom Sensitivity |
| --- | --- | --- | --- | --- | --- |
| SteelSeries Rival | 400 | 740 | 1.85 | 6 | 0.875 |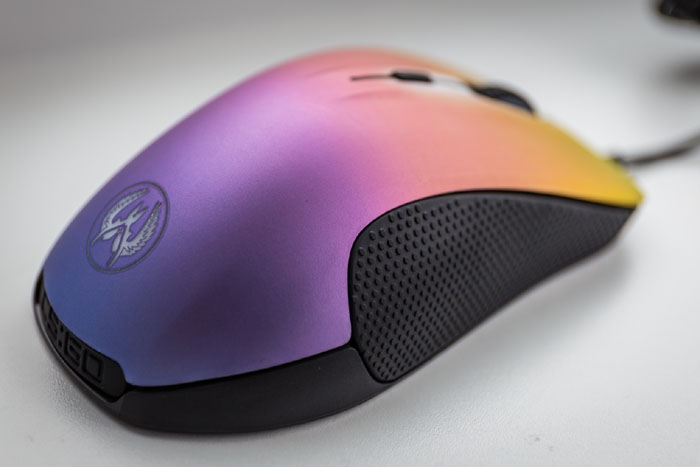 Krimz: Mouse and Config
Krimz might not win the award for the best hair in the CS:GO scene, but still just keeps on performing. Besides chugging "Snus" (powder tobacco) like a maniac, he uses the following mouse and settings:

| Mouse | DPI | eDPI | In-Game Sensitivity | Windows Sensitivity | Zoom Sensitivity |
| --- | --- | --- | --- | --- | --- |
| Zowie EC-2A | 400 | 720 | 1.8 | 6 | 1 |
JW: Mouse and Config
The "Wonderchild" is Fnatic's main AWPer since 2013 and remains a major backbone in the team. How do you AWP that well? Maybe, JW's mouse and setting might help (can't guarantee that though, sorry):

| Mouse | DPI | eDPI | In-Game Sensitivity | Windows Sensitivity | Zoom Sensitivity |
| --- | --- | --- | --- | --- | --- |
| Zowie EC-2A | 400 | 960 | 2.4 | 6 | 0.9 |
Dennis: Mouse and Config
Dennis is the latest addition to Fnatic's lineup, after replacing Pronax in late 2015. He's been in the scene since 2008 and played for G2 Esports before, still trusting the good old SteelSeries Rival:

| Mouse | DPI | eDPI | In-Game Sensitivity | Windows Sensitivity | Zoom Sensitivity |
| --- | --- | --- | --- | --- | --- |
| SteelSeries Rival | 400 | 800 | 2 | 6 | 1 |