It's kinda rare that I'm getting overly excited about a mouse review these days. But ever since SteelSeries announced the new Rival 700 gaming mouse I had to get my hands on it as soon as it hit the market! The reason is simple: I'm currently using the "regular" SteelSeries Rival Fade and consider it to be one of the best gaming mice ever made. So – how can SteelSeries possibly improve a mouse that is already very good, justifying its hefty price tag of 100 USD?
I will try to answer this exact question in my SteelSeries Rival 700 review!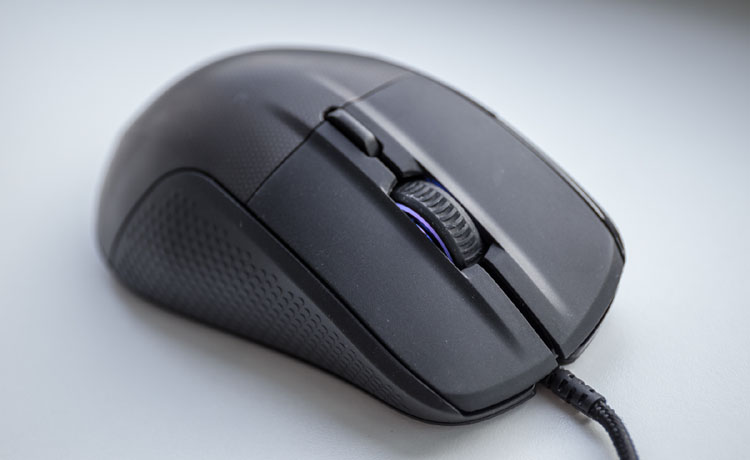 SteelSeries Rival 700: Features
The gaming mice market nowadays seems to be so advanced, that "real" innovations are super hard to pull off: what in the world can you improve on an awesome mouse with the right features and a flawless sensor? SteelSeries' reply: let's put an OLED screen on the actual mouse(!) and – on top of that – add tactile alerts via vibration! In order to see the bigger picture, let's have a look at the core features first in my SteelSeries Rival 700 review:

| Feature | Evaluation |
| --- | --- |
| PixArt PMW-3360 Sensor: | First things first: the Rival 700 uses PixArt's flawless PMW-3360 sensor, which is also used (in similar versions) in Logitech's G502 and the Finalmouse. |
| 7 Mouse Buttons: | The Rival 700 has one additional mouse button when compared to the "standard" Rival 300, located on the left thumb side. Only the Rival 500 will have even more mouse buttons. |
| OLED Display | Now things get spicy, as a screen on a mouse is something I never experienced before! SteelSeries integrated a black and white OLED display into the left side of the Rival 700, where you can display your own JPGs or GIFs with a resolution of 128x36 pixels. Use cases could be your own team logos or messages (e.g. "my team sucks LUL") or via SteelSeries GameSense also live stats from select games like CS:GO or DOTA. |
| Tactile Alerts | Things get even spicier: the Rival 700 has a small device implemented that sends out tactile alerts! This way you can program in-game events to trigger a slight vibration or tactile tick in your mouse, so you can e.g. "feel it" when your champion drops below 10% HP. |
| SteelSeries 3 Engine | Most mouse developers offer their own software these days, but there's a huge quality gap between them. The current SteelSeries Engine (Version 3) is among the best mouse softwares on the market though. I especially liked that you can deactivate all kinds of mouse correction or mouse acceleration – and it's super easy to upload your own graphics for the OLED display. |
Rival 700 Review: Performance in Game!
As I've covered the main features and unboxed everything it's time to jump into the game to find out how the Rival 700 really performs! First of all I'd highly recommend installing the SteelSeries Engine 3: even though the default settings are good, the mouse software allows you to unlock some additional key features. Here's the most important part of the software: make sure to have a look at the options on the right where you can (and should!) deactivate mouse acceleration and angle snapping completely:
In game the Rival 700 immediately feels perfectly precise, which you would expect with that kind of sensor and acceleration/correction deactivated. It also feels nearly exactly the same as the Rival 300 in your hand – so if you're used to the 300, the transition will be as easy as it gets. The only bigger difference between the two is the weight: the Rival 700 is heavier than its counterpart, mostly due to the added features inside. If you're used to lightweight mice, you might want to have a look at the Razer Deathadder oder Mionix Naos 7000 instead.
The weight is my only bigger issue with the mouse though: its performance throughout the last two weeks of gaming has been excellent. The button placement is pretty good as well, only that one additional button on the side seems to be too far at the front – so it's a bit harder to reach. The rubber surfaces on the side offer a feeling of grip: so whenever you lift the mouse of your mouse pad, the Rival 700 will not just magically slip out of your hands. To summarize it all: the performance of the Rival 700 is (similarly to the Rival 300) pristine.
Gimmick or OP? The Rival's OLED Screen
So let's get to the new features that bumped up the Rival's price tag! The biggest innovation definitely is the black & white OLED screen on the mouse. By using the SteelSeries Engine you can easily upload your own logos (as e.g. PNGs) or GIFs – but only in 128×36 pixels.
Additionally, you can also have it display certain key stats or events from the game you're just playing by using the "GameSense" feature: if you just got hit by a flashbang in game, you could have a lovely "LUL NOOB" displayed on your mouse. It might make more sense though to display something useful – like your KDA or other important stats about your game. To be perfectly honest though, none of these use cases actually added that much value. Yes, it's an awesome gimmick and I've spent hours playing around with it, but right now it does not add anything that you aren't seeing on your screen anyway. I still love to think about potential use cases in the future: now that the technology is there, more developers can think of proper use cases for it.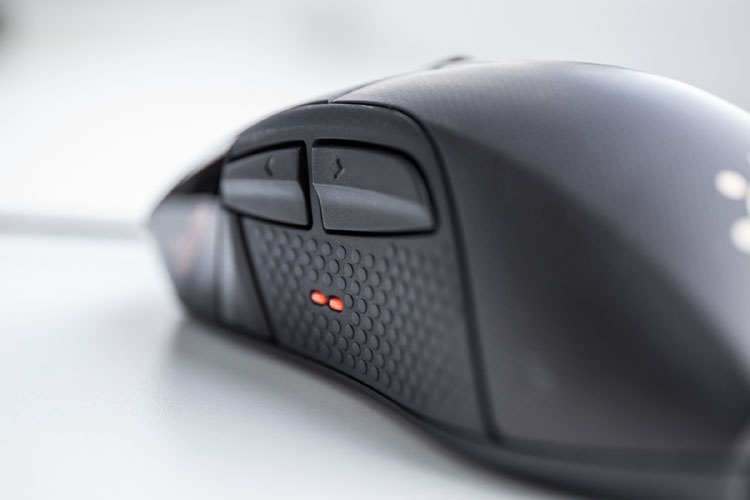 Gimmick or OP? The Rival's Tactile Alerts
The internal device that sends out tactile alerts (e.g. vibration or little ticks) to your hand can be configured in a very similar way, just by setting up an "event" in game and a corresponding "reaction" in the mouse. Normally, anything vibrating in your mouse should put you off as it might harm your aiming in FPS games. In this case it doesn't though, as the vibration is very subtle.
Compared to the OLED screen, I rather like this feature due to some good use cases you could imagine: you could e.g. set up a tactile alert everytime you're low on ammo in CS:GO, so you'd never have to look at that number on your screen throughout clutch rounds. Or, you could have it tell you when you drop below a certain HP percentage in DOTA as well. That's just two examples, but there's A LOT more to explore and think about – especially considering what the future might hold for this.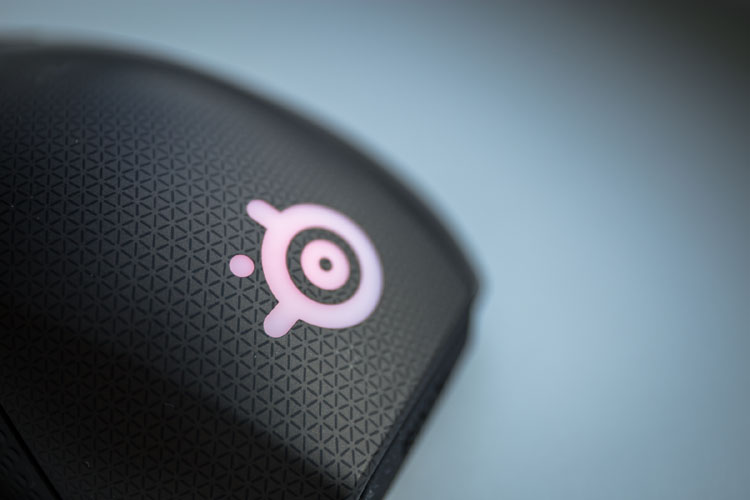 SteelSeries Rival 700 Review: Conclusion
Is the SteelSeries Rival 700 the ultimate gaming mouse right now? Yes and no! Of course, there's no "perfect mouse for everyone" as it might not fit for every grip type (or lefties at all). But: if a company is able to improve a very good Rival 300 even more, then you're getting pretty damn close! The Rival 700 offers flawless tracking, sweet ergonomics, excellent materials and a leading software – and keeps on innovating by being the first ones to include an OLED screen and tactile alerts in it. Of course there's minor drawbacks (price, weight), but the Rival 700 for is right now the best gaming mouse you can buy on the market.