Are you already playing Overwatch 24/7 ever since its release? Trust me, you're not alone: I'm also hooked on Blizzard's new multiplayer hit, running around fragging as Bastion or Reaper. A lot of new players realize quite quickly though that their old gaming mouse just doesn't cut it any more – or even hurts your aiming in game with artificial mouse correction or angle snapping.
As this sucks big time when you're going in for that deciding shot in overtime, I'll show you the best mouse for Overwatch in this article!
What does the best Overwatch mouse need?
The market for gaming mice is pretty confusing right now: plenty of companies try to sell mediocre mice to uninformed gamers with super high marketing budgets. As you should know from my reviews, I'll obviously never trust what these brands say; there's a set of criteria that determines if a mouse is good, bad or excellent. These are the most important things to look for:
Flawless Sensor:
As you might've already read in my Gaming Mouse FAQ, a lot of mouse sensors have a huge weakness: either via hardware or software the mouse has a built-in mouse correction or mouse acceleration which both negatively influences your mouse signal. As perfect aim is crucial for Overwatch, you should always go for a flawless sensor.
High-Quality Switches:
The best mouse switches have the right balance between low resistance (to get these quick taps done easily) and a good tactile feedback. In the current market we would always recommend switches either manufactured by Huano or Omron.
Enough DPI:
The important thing here is: basically all of today's gaming mice have enough DPI. In most cases even 3,200 DPI is enough for every gamer. Be careful though: DPI is often used as a marketing gag, but "the more, the better" does NOT apply here.
Additional Switches:
The good thing about Overwatch is that the controls are pretty simple: you just have two main abilities and an ultimate. This is the perfect use case for additional switches on your mouse, e.g. using your thumb buttons for this. The perfect mouse for Overwatch should at least have two of these, preferably with good ergonomics.
The best mouse for Overwatch: My Top 3
If you take all these points into account, there's only a few gaming mice left that fulfill every need of a serious gamer. From this pool of mice I chose my 3 favorites which I would recommend for Overwatch. Please keep in mid though that there's other great mice on the market that I could include here as well; the following 3 are my personal favorites that have proven to perform perfectly even after years of use.
1. SteelSeries Rival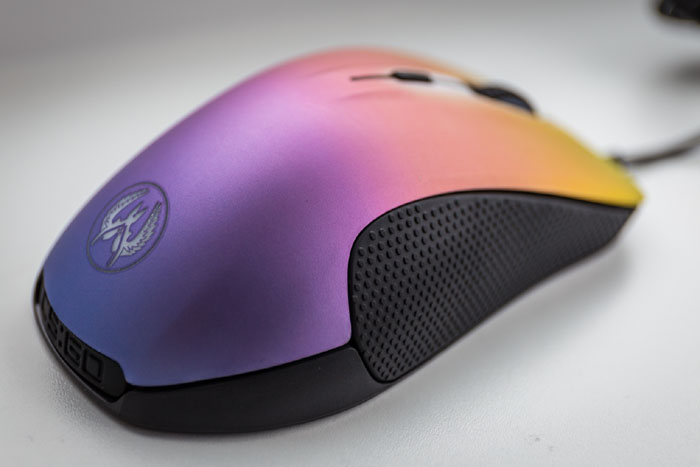 The SteelSeries Rival 300 has been one of my favourites for quite a long time now: Pixart's flawless PMW-3310 sensor paired with perfect ergonomics and excellent materials make the Rival the best choice among all SteelSeries mice. The asymmetric shape reminds me a bit of the good old Microsoft Intelli 3.0 and just fits like a glove (especially for palm grip). The rubber on the sides gives some extra grip, while the side buttons are some of the largest you can find (can't miss them!). No matter if you're going for the Rival 300 (check out the fade version!) or the Rival 700: this mouse will always be perfect for Overwatch! You can get the Rival 300 Fade here on Amazon.
2. Logitech G502
My second recommendation for the best Overwatch mouse is the Logitech G502. Logitech's flagship mouse has everything a great gaming mouse needs: it has a flawless sensor, excellent craftmanship and a surreal amount of mouse buttons. Most of these additional buttons come in pretty handy for Overwatch as you can use the ones on the front left for both special abilities. Throw in the good Logitech software and the optional added weights and you'll have an awesome mouse for Overwatch! You can check it out here on Amazon.
3. Zowie FK2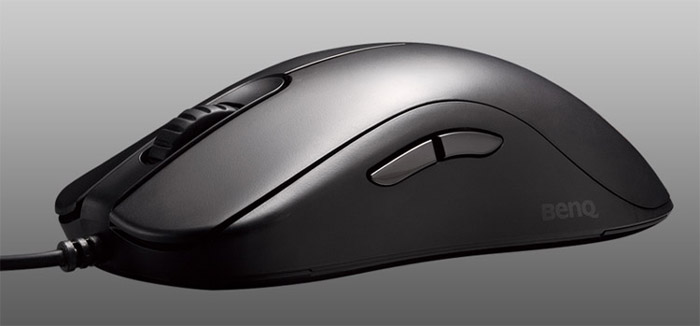 My third recommendation is way more puristic than the G502. Zowie's FK2 is the prototype of a gaming mouse that is reduced to the most essential key features: perfect hardware in the popular and classic shape of the SteelSeries Sensei. For every claw grip or finger grip Overwatch player who needs something lighter, the Zowie FK2 is a great choice! It's currently available for 66 USD on Amazon.
Conclusion: the best mouse for Overwatch
Just like in every other game, your main focus when buying a mouse for Overwatch should be quality: today's gaming mice have huge differences when it comes to build quality and the components used. All the three mouse models in this article just have everything though that you will ever need for Overwatch – so you can't blame any missed shot with Widowmaker on your mouse in the future!